WHO WE ARE
ATTS was established to equip and strengthen those who are training workers for the harvest in Africa. Our mission is to facilitate training that equips the church in Africa to disciple the nations in the power of the Holy Spirit.
"Affirming and empowering theological educators in Africa"
We provide support services and quality training resources for Assemblies of God Bible schools in Africa. Through our Bible school consultations and regional conferences, we keep training tied to the needs of the national churches we serve. As we interface with Bible schools and national church leaders in Africa, our desire is to help with the implementation of curriculum, the use of resources, and the encouragement of leadership's best practices.
AFRICA'S HOPE DISCOVERY SERIES
The Africa's Hope Discovery Series is a new Bible school curriculum that has been developed for use in Africa's diploma-level Bible schools, providing a comprehensive biblical foundation for ministry in the African context.

Training Today is an e-newsletter that provides information about current events, inspiration to reach for greater heights in training ministry, and connection with a network of nearly 350 Bible schools and extension training centers across the African continent.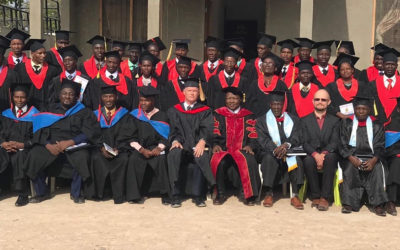 Western Bible College (WBC) is a relatively new Bible college located in Tabora, Tanzania. According to Rev. Jonas Mkoba, the national director of education of the Tanzania Assemblies of God (TAG), "It is located in the western part of the country where the population...
read more
Sign up for the ATTS Newsletter