Supplied by Africa's Hope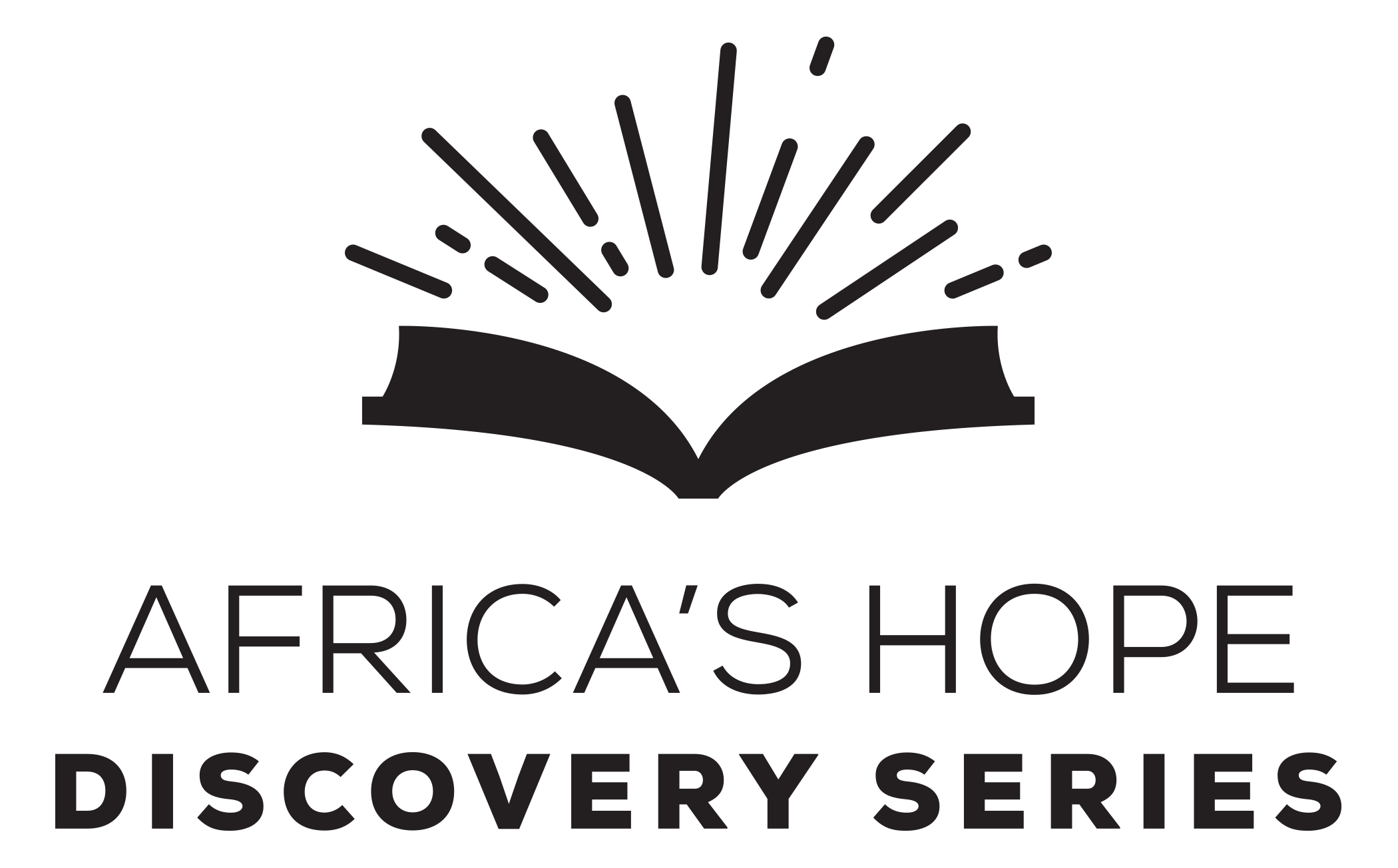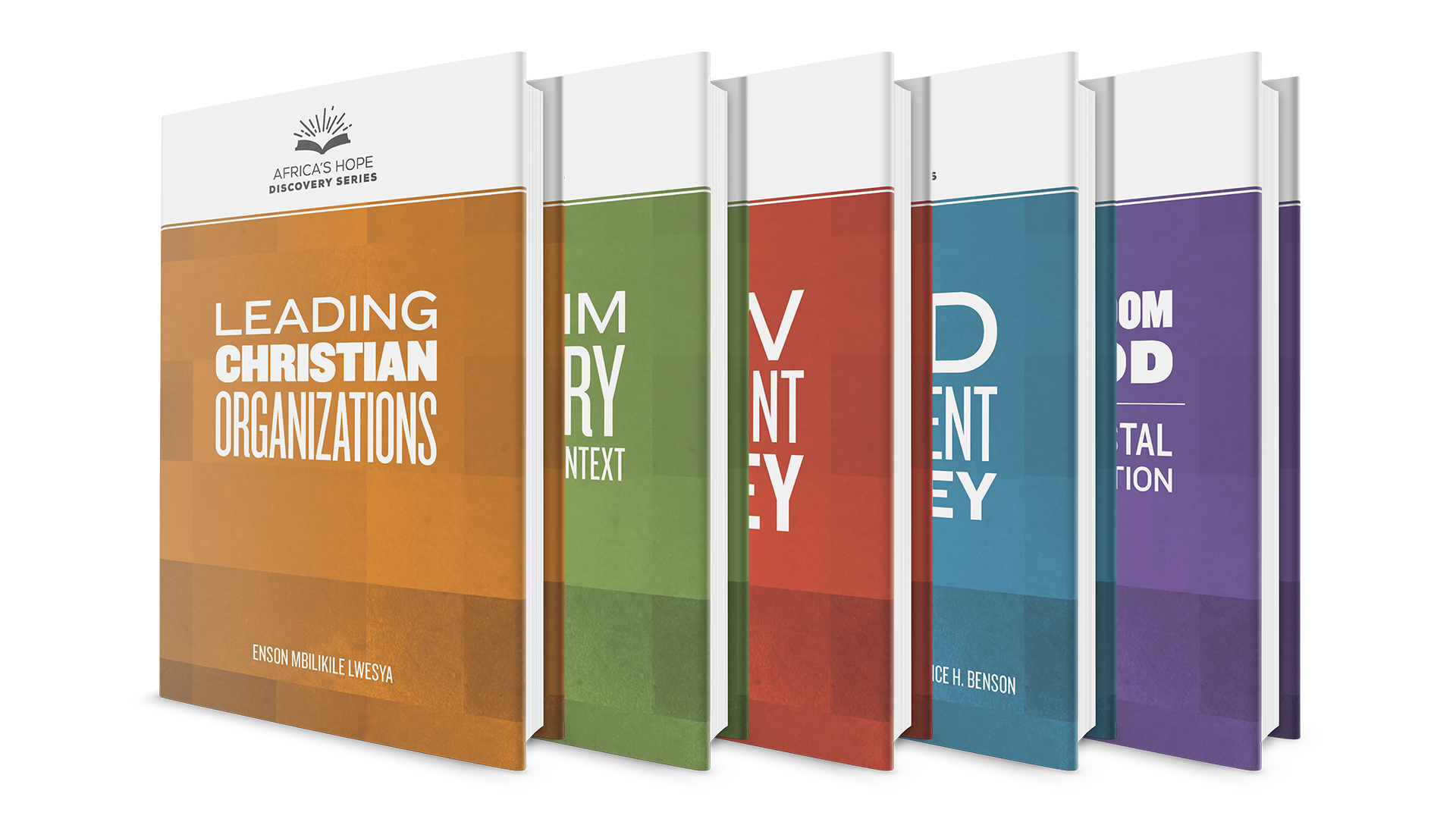 AFRICA'S HOPE DISCOVERY SERIES
The Africa's Hope Discovery Series is a Bible school curriculum that has been developed for use in Africa's diploma-level Bible schools, providing a comprehensive biblical foundation for ministry in the African context.
The Africa's Hope Discovery Series offers courses in the following areas:
Old Testament
New Testament
Theology
Applied Ministry
Leadership Development
Each course includes a textbook, student and teacher workbooks, assessment resources, and test-making software.
NOTE: The Africa's Hope Discovery Series is only available to Bible schools and national churches that have signed an agreement with Africa's Hope.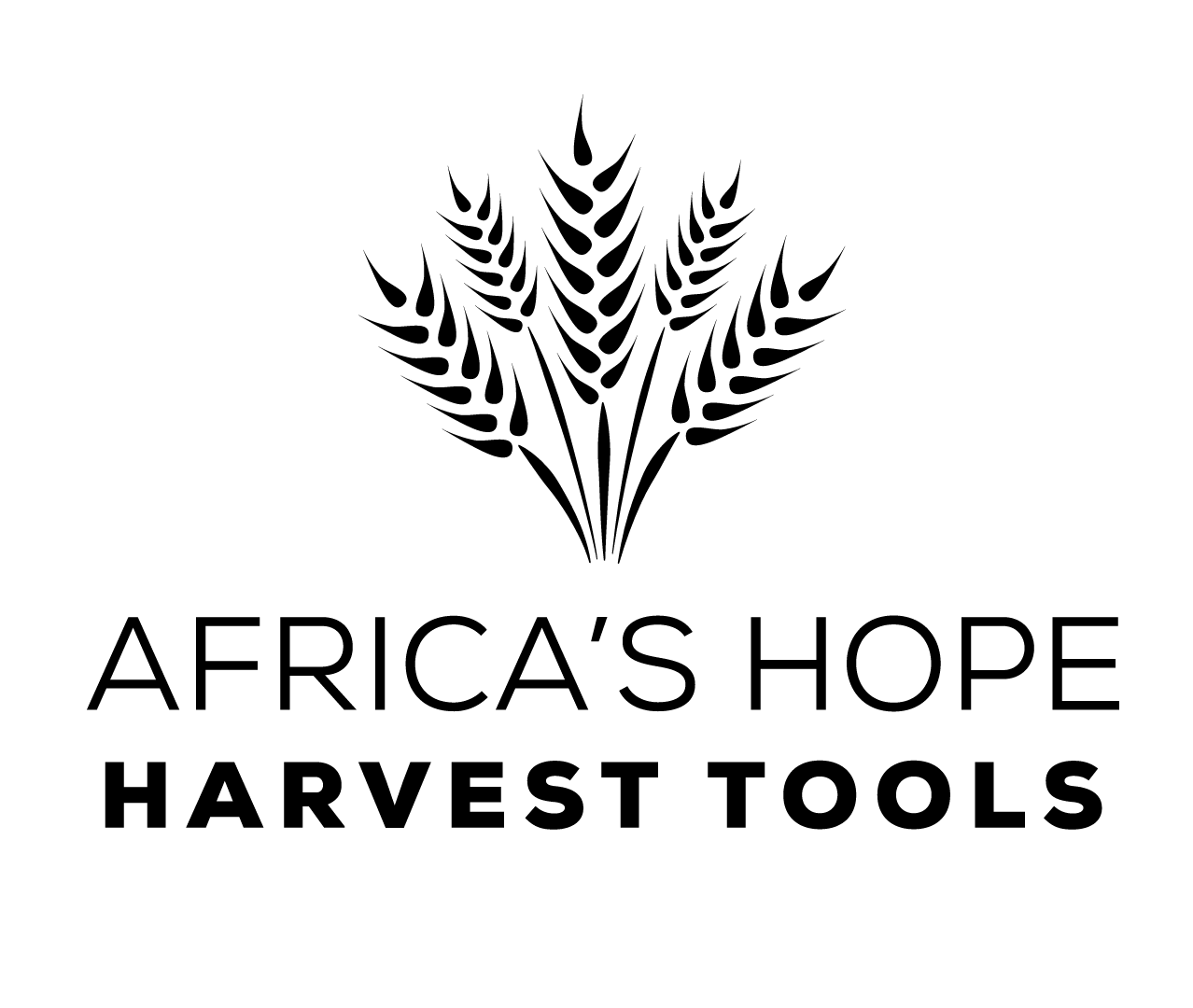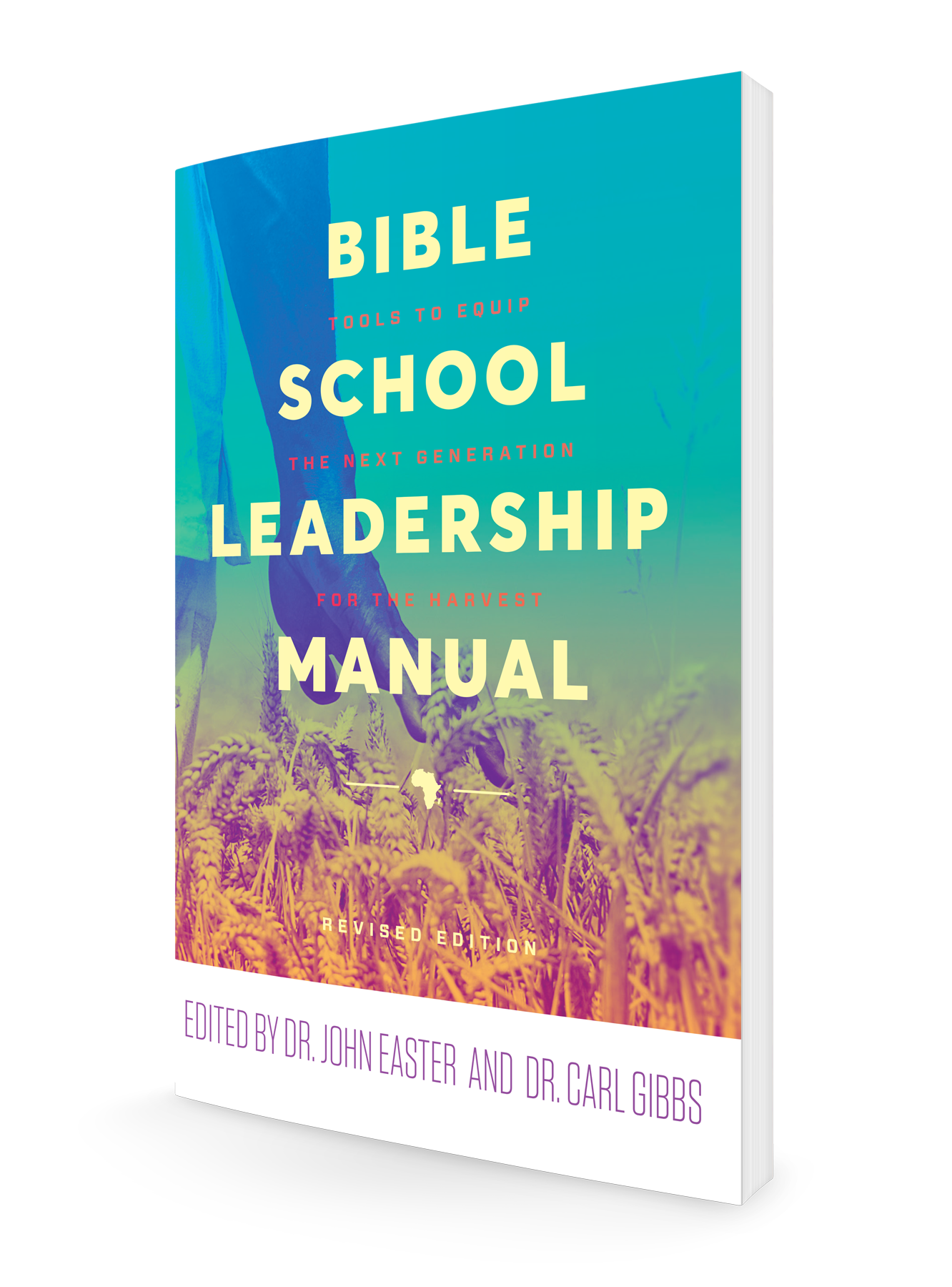 BIBLE SCHOOL LEADERSHIP MANUAL
Tools to equip the next generation for the harvest 
The Bible School Leadership Manual is a resource created to help Bible school administrators with the immense task of running a school effectively. The manual walks through the ten standards of a quality educational institution, as developed by APTEA. After working through the standards, Bible schools will be better equipped to train the next generation of leaders in Africa and to pursue endorsement and accreditation. This manual and its digital supplement also provide a wealth of practical resources, templates, and sample documents for Bible schools.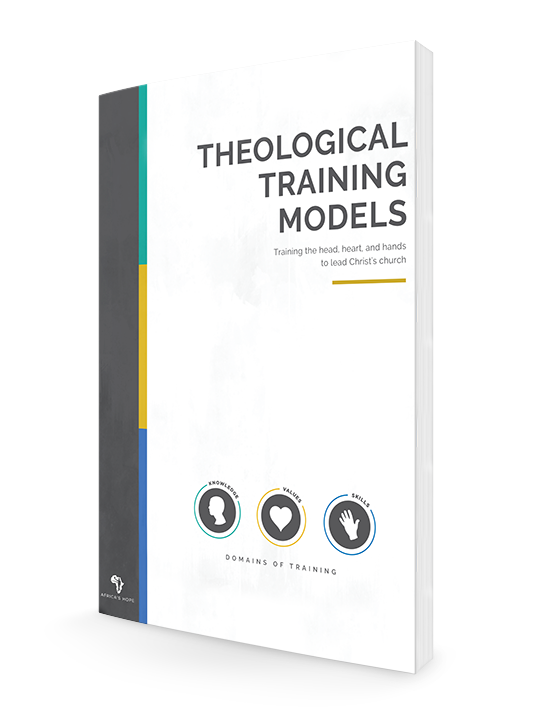 Theological Training Models
Training the head, heart, and hands to lead Christ's church
This handbook was written to provide a resource for those serving in leadership roles with theological institutions who are committed to providing an appropriate theological training model that increases their capacity and effectiveness. Theological Training Models is designed to offer a practical and relevant tool to motivate and inform personal and institutional reflection to evaluate existing training models and discovery of new ones as possibilities.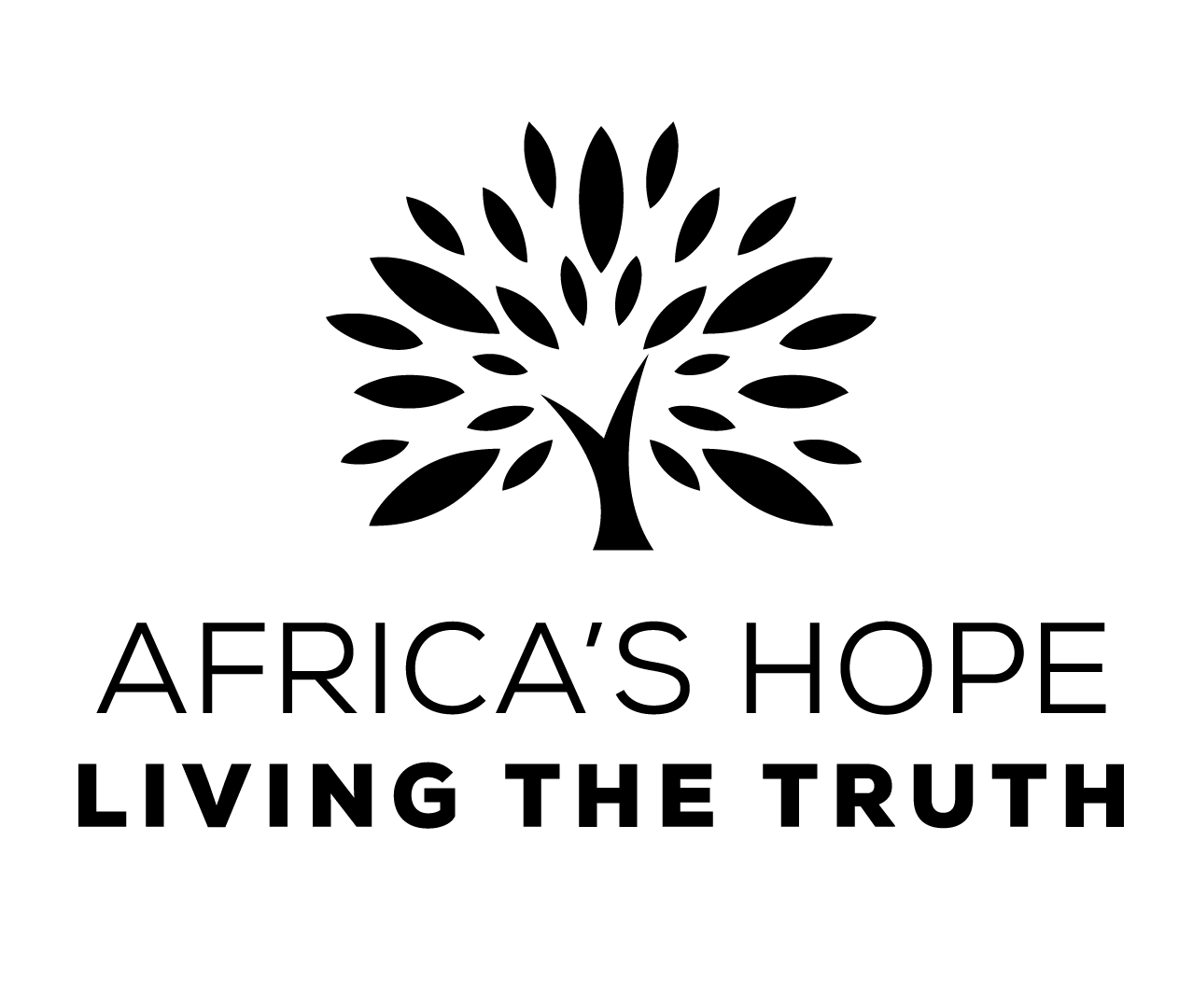 Sunday School Curriculum

Living the Truth is a seven-year Bible study program that covers the Bible from Genesis to Revelation. It is designed to be used in Sunday school and small group settings. Components of the series include teacher lesson plans, weekly memory verses, group discussion questions, and a handout for students that challenges them to live out their faith evangelistically in their daily lives.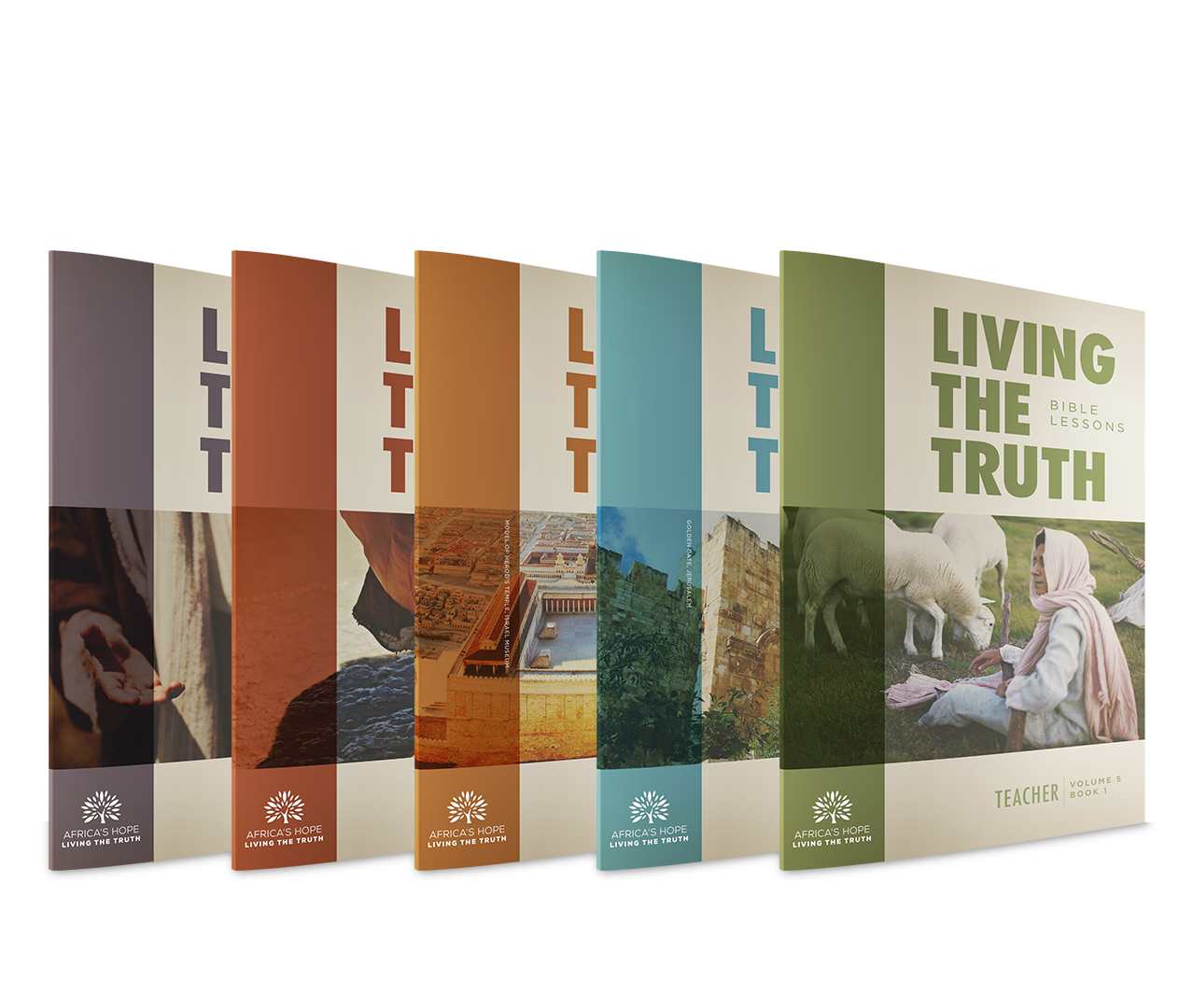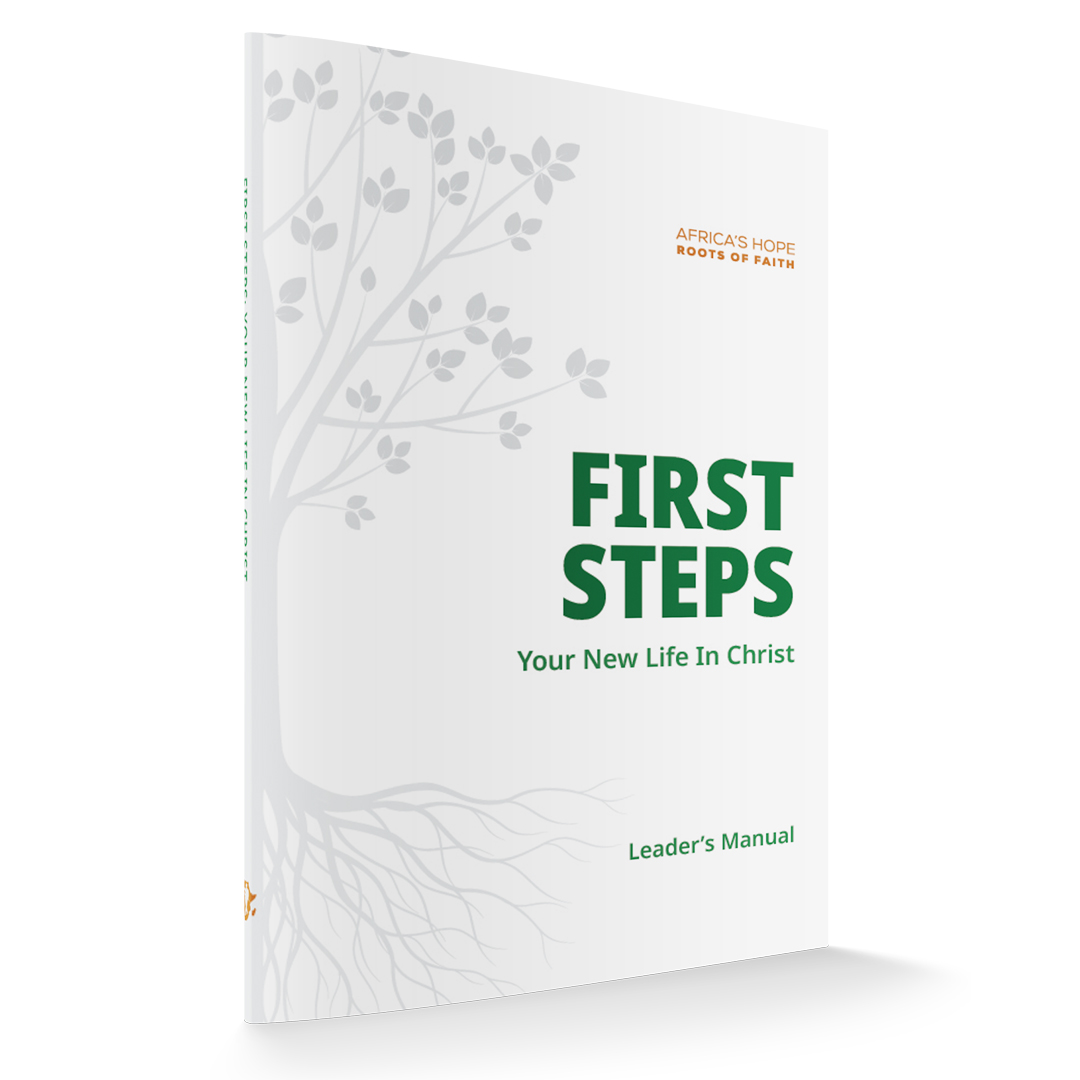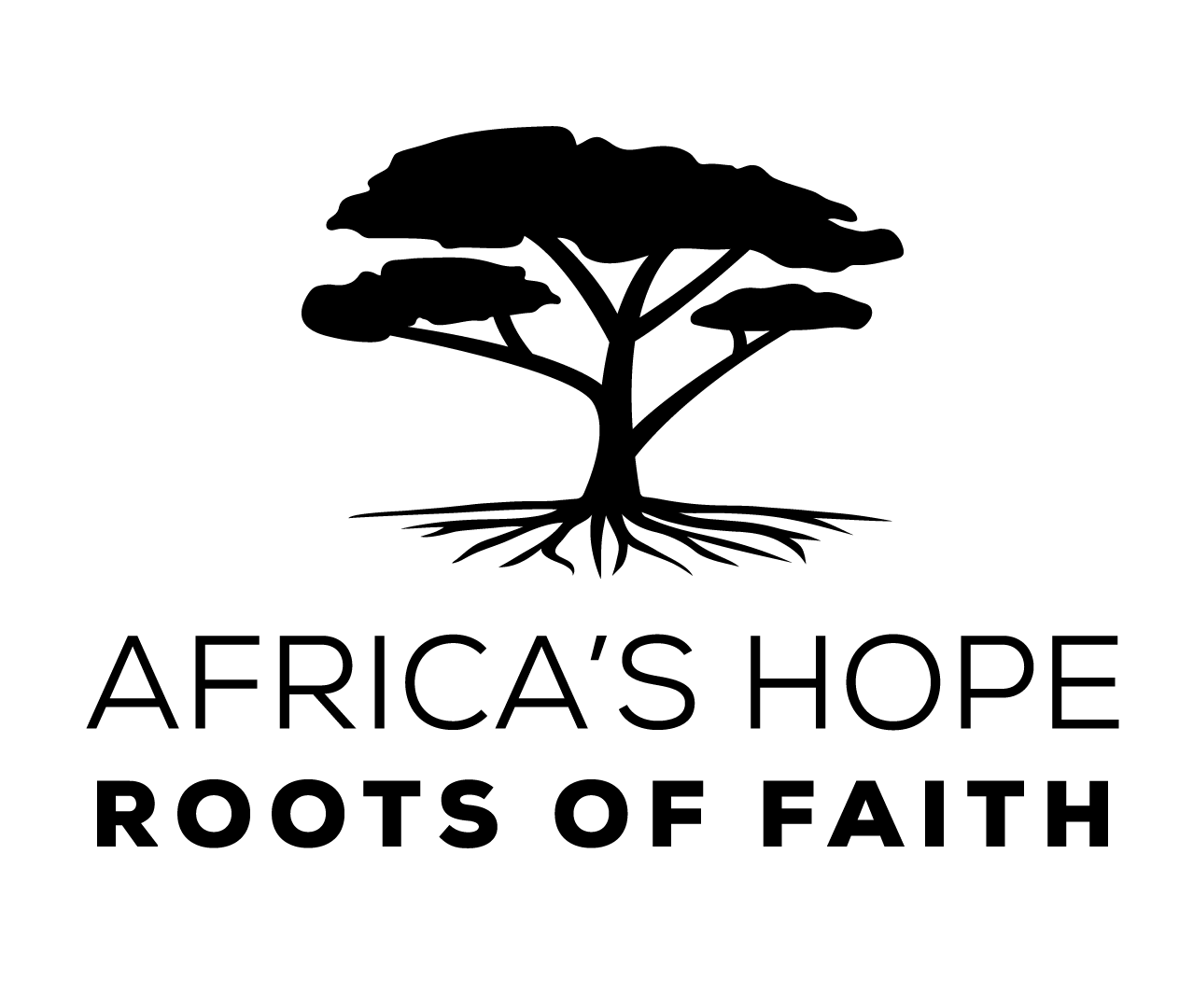 New Believers Curriculum
First Steps: Your New Life in Christ is the first book in our Roots of Faith series. It is intended to be a stand-alone discipleship resource—a 13-week guide for new believers to help them discover what the Bible teaches and how to live as a follower of Jesus.
Library Essentials
From the First Book to a Fully Operating Library
"Engaging, resourceful, and practical. Library Essentials is a precious gem for every librarian. I wish I had such a manual when I was starting my career."
—Joan Karanja, KAG EAST University librarian, Kenya
"Finally, a book that in a reasonable number of pages presents the essentials needed to care for a library. Library Essentials is a wealth of information on how to start and properly manage a library."
—Mensah Koffi Kuakuvi, WAAST head librarian, Togo
"A well-thought-out masterpiece, Library Essentials is a product for young theological institutions during the critical period of developing libraries."
—Phodiso Ntwaetsile, ABC President, Botswana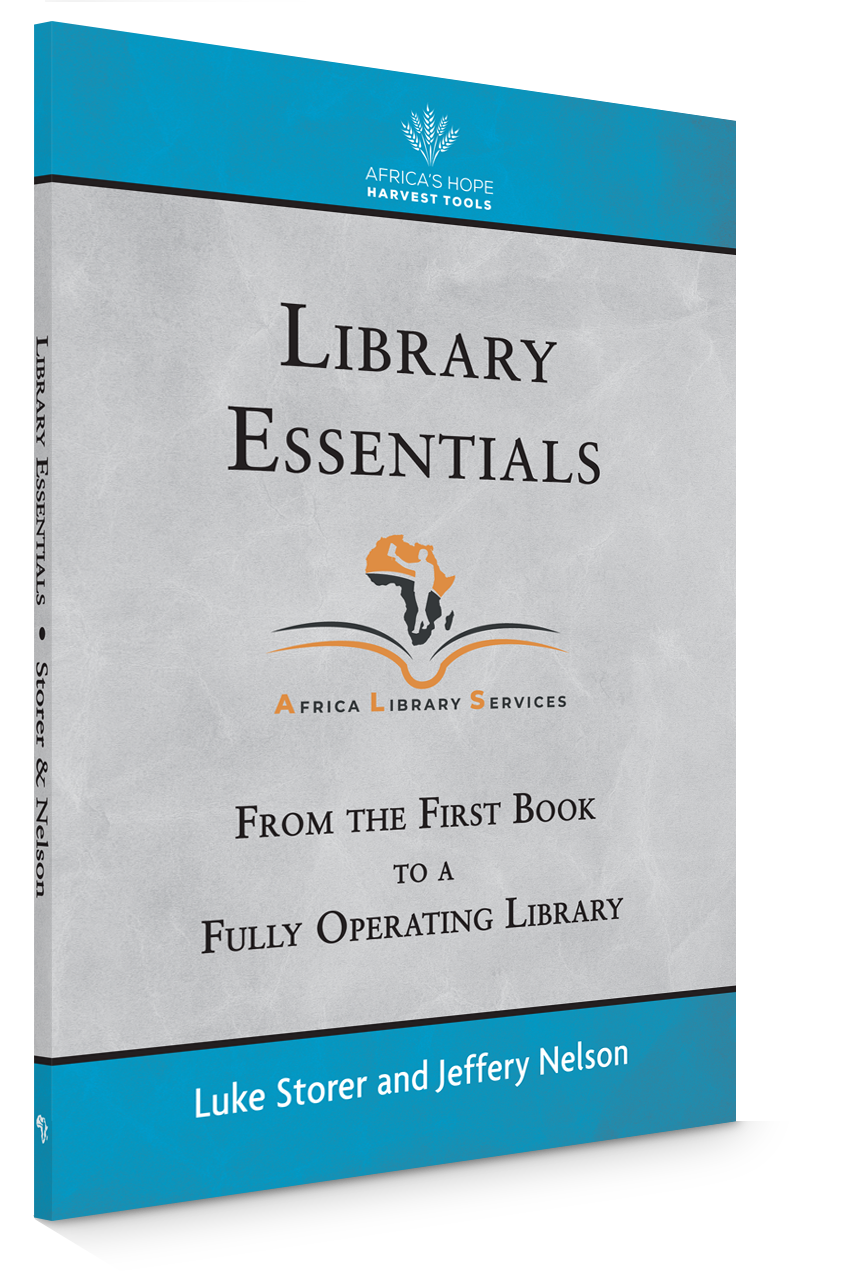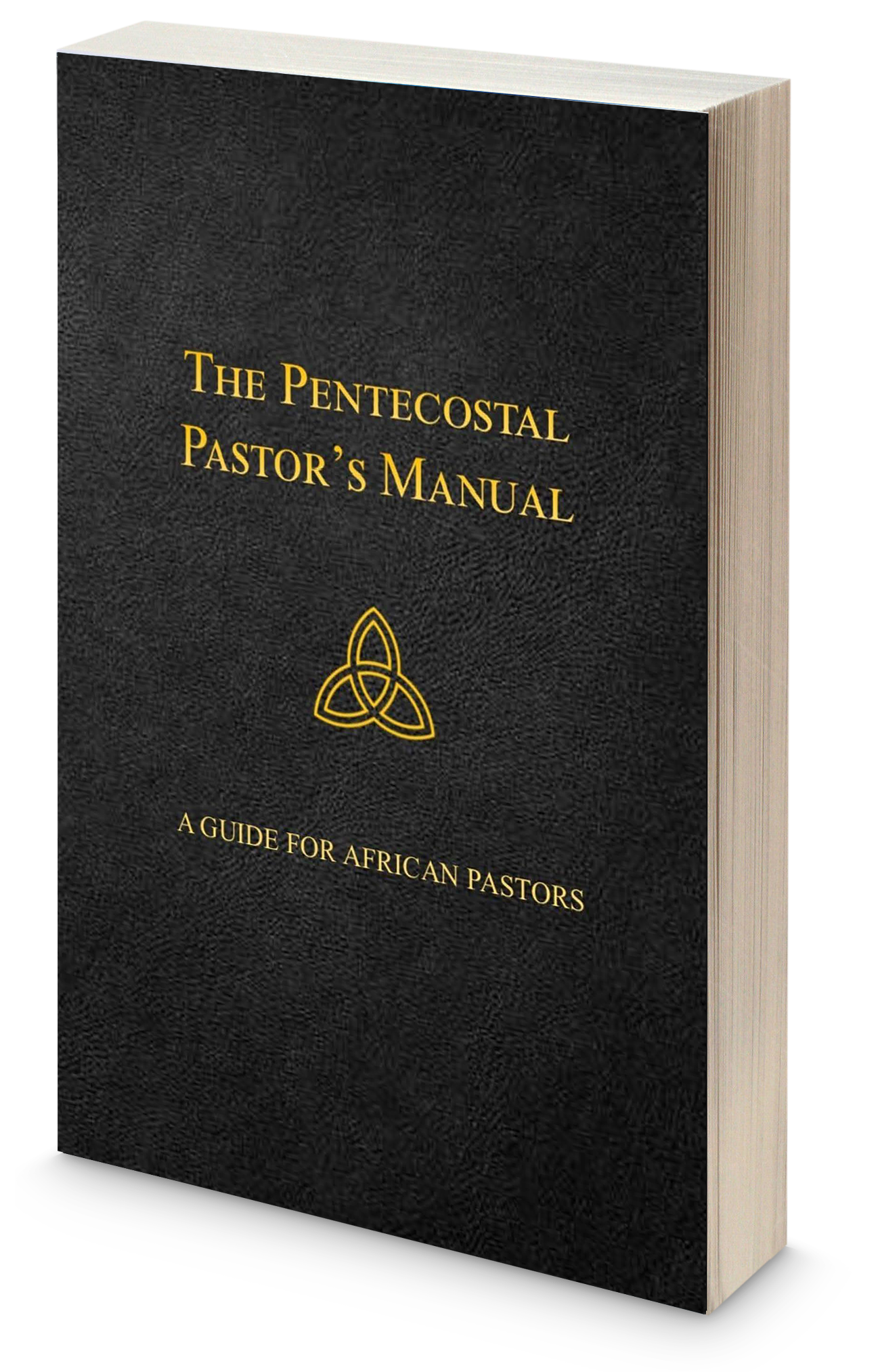 The Pentecostal Pastor's Manual
A Guide for African Pastors
The Pentecostal Pastor's Manual has been developed specifically for Pentecostal pastors in Africa. It was authored by more than thirty mature African pastors and leaders who share their insights into pastoral ministry. This 42-chapter book addresses many of the challenges faced by Pentecostal pastors in Africa today, ranging from establishing priorities to acquiring the necessary preparation and skills needed to fulfill their ministries. The book further deals with the Pentecostal pastor's role as shepherd of God's flock and his or her responsibilities as an administrator of the church's affairs. Additionally, the book addresses many practical issues concerning pastoral ministry such as how to preach with anointing, how to minister in the Spirit's power, how to mobilize the church for effective evangelistic outreach, and much more.
Technology
Computerized printing systems are being used on site in many African cities for the printing of quality training materials at a fraction of the cost.
E-QUIP TABLETS
Designed to equip trainers, these tablets provide a library of training and research materials in digital format for easy access and portability.
AUDIODISCIPLE
The AudioDisciple is a portable audio device that is designed to help disciple those who cannot read, the visually impaired, and those from oral cultures with low literacy rates.
Test Creator
Test Creator is a computer program that enables teachers to create their own tests for Discovery Series courses. Teachers can use the program to select questions of their choice to instantly create their own professionally designed and personalized tests.
OASIS
This computer program enables Bible schools to maintain a total record of student activity, including course enrollment, grades, and financial data. It allows Bible schools to track every student record from enrollment to graduation and beyond.